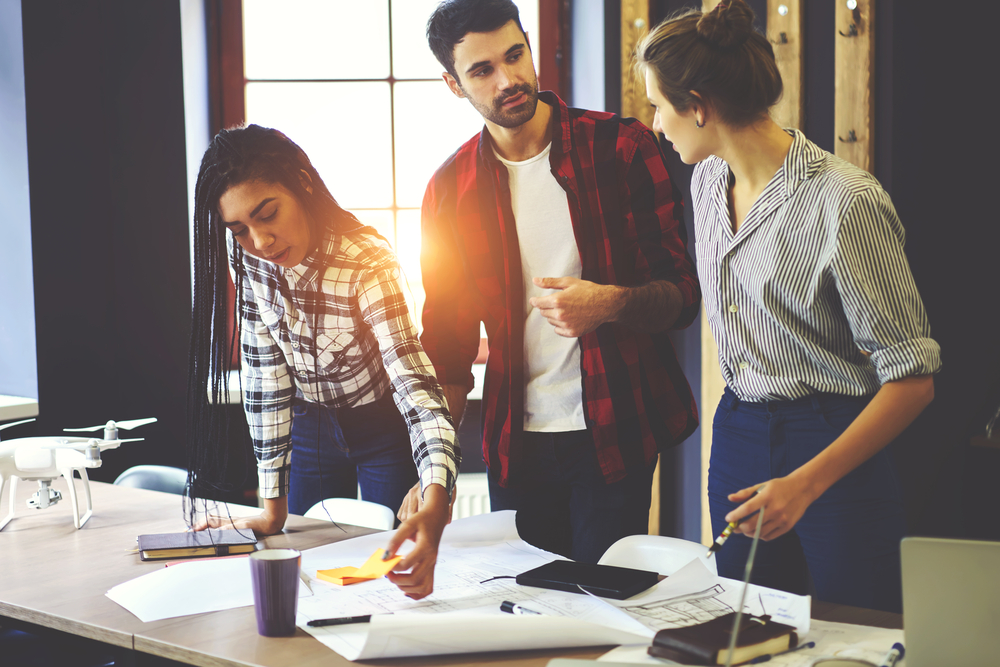 Being in business is not an easy task. With the number of failing businesses, it can become daunting. Every business needs to promote, but if you are lost as to how to approach your marketing process, we are here to help. If you do the foundation work, you stand a better chance to succeed. A marketing strategy is not exclusive to big corporations, but even more beneficial for a smaller one. In the development where you are trying to grow your business, you need to have a clear plan.
Set up a marketing biography for your business as a start and use that as an outline for your strategy. You have to put something on paper if you are going to do this the right way. After you figure out what you want the results to be, you have to formulate that plan. Finding the right audience for your business can be the first challenge. If you do not know who you are catering for, your foundation is wrong. Many entrepreneurs get to a point where they just feel stuck and this is the perfect time to act.
Social Media
One of the biggest advantages business owners have these days are social media. It is crazy that some businesses still do not incorporate this into their marketing strategy. If you want to reach a lot of people fast and effectively, you have to join social media. Many business owners do not know how to go about using social media to do marketing, but it will improve with time. Follow influencers in your industry and network. Also get your brand out there to potential customers without bombarding them with a sales pitch. You need to be strategic about using this tool, but it is definitely effective.
Content
Content marketing has proven to be a solid strategy for marketing your business. The content does not have to be you selling your product, but rather giving information your audience might need. This is not a direct sale, but rather building trust with your readers. You can start a blog or post on your company website. You can write about how your products can help your audience, but that should not be the sole focus. There are many professional content writers you can hire for an affordable cost. This is definitely worth investing you money in.
LinkedIn
Even though this one probably fall under social media, LinkedIn deserves a spot of its own. You want to ensure that your company profile is set up correctly with all the relevant keywords. Add a bio for marketing professional stand out and show that you are serious about growing your business. Networking is crucial in the growth process and you can have a look at your competitors' pages. When your post goes viral on this platform, you can expect a growth in sales. Being available on a platform like LinkedIn is a must if you want to be recognised as a company with a plan to grow.
Email Marketing
A lot of businesses overlook the effectiveness of email marketing. Besides posting articles on your website, you can use email marketing as a more personal way to connect with customers and subscribers. Collect as many email addresses as you can and add these to your master list. An automated email process should be set up to build trust and to allow your readers to remember your brand. You will be surprised by the amount of replies you receive, which opens up the possibility to close a sale.
Trends
Always stay on top of trends because this is what your audience are loving right now. Old methods work sometimes, but you want to be part of any trend in your industry. If there is a new social media platform that is buzzing at the moment, you want to be part of it. Perhaps there are some new health finding that you want to ensure you adhere to. Find a good project manager bio if you are willing to invest in a project that is in line with trends. Before a new season, make some effort to go online or attend industry events.
Conclusion
You can grow your business and reach those goals if you have a plan. Marketing is nothing without planning and brainstorming. Even if you do not have a team in your business, these tips can be applied to any business size. Always make sure that your brand is visible and not easily forgotten. There are no short cuts on the road to success, but you do not have to do all the hard work yourself. Going house to house is no longer the way to market your business. It is so much easier to do your marketing online with even better results.